We make a good job!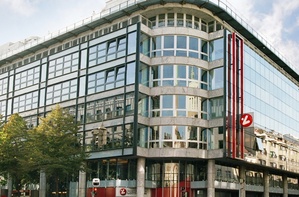 More than 100 years of experience make REIWAG a forerunner in the area of cleanness and hygiene. To the value preservation of your real estate a professional regular cleaning is essential. We compile with you tailor-made concepts which correspond to the individually necessary cleansing standards and which guarantee cost transparency.
REIWAG offers whole solutions for the cleaning of all inside areas and outside areas of your real estate. No matter whether office buildings, shopping centre, industrial hall, hospital or senior citizen homes– we know the necessary cleansing measures and implement them professionally. Day by day.
Special cleanings are executed by our specialists. Whether facade, windows or floors – the most modern technologies and long-standing experience play together perfectly. For the best result.
Naturally, if requested we coordinate additionally the supply of the sanitary products. From the paper towel up to the room fragrance system. Everything is possible. Ask us.
We are masters of our profession. Also on paper! The qualification and continuous advanced training of our employees of all hierarchy steps form the basis of our success. Only in this way, the service can reliably be performed and the result will meet all demands.
Optimum results by the most modern technologies and innovative systems
Demand-oriented cleaning concepts decrease costs and preserve the environment
High-class performance quality as a result of lived quality management
Constant contactability at any time on every day - 24/7/365